Engineering simulations CAE (FEM, CFD, MBD, systems ...)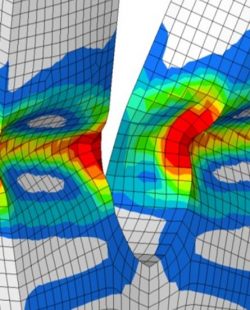 FEM: Hypermesh, Optistruct, LS-Prepost, LS-Dyna
We perform static simulations, both linear-elastic and geometrically and materially nonlinear.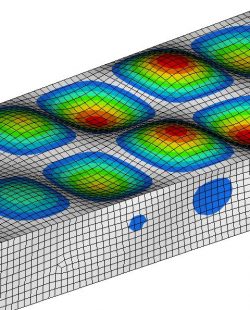 Structural stability, buckling
FEM: Hypermesh, Optistruct, LS-PrePost, LS-Dyna
We perform structural stability and ultimate load capacity calculations.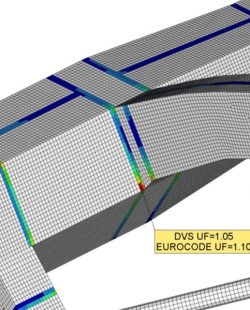 Advanced fatigue calculations and vibration analysis
FEM: Hypermesh, Optistruct, Fatevas, Hyperlife
We provide professional fatigue strength calculations for both parent material, welded and bonded joints, composites, forgings and castings. We also perform vibration analysis of structures for durability and comfort.
Eurocode, DVS-1608, DVS-1612, FKM, EN-13001, random vibrations fatigue, EN 61373, frequency response function, comfort analysis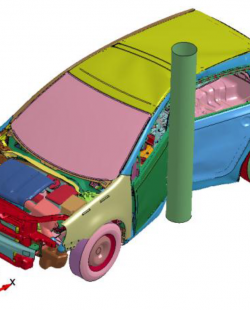 Crash and impact simulations
FEM Explicit: Hypermesh, Radioss, LS-prepost, LS-Dyna
We have extensive experience in crash calculations performed by the method of explicit integration of equations of motion ("explicit"). We have in-depth engineering knowledge of the design and calculation of structures for crashes. We also have knowledge of the effects of impulsive loads such as shock waves.
EN-15227, ECE R12, ECE R17, ECE R21, ECE R94, ECE R95,…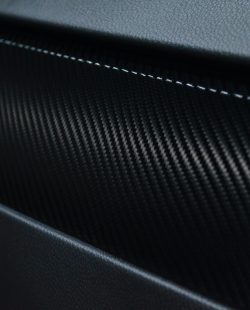 Composite and advanced materials
FEM: Hyperworks, In house software for fatigue calculations
We perform calculations of composite structures and adhesive joints in static, fatigue and crashworthiness. We offer also advanced material modeling including DIC based identification process.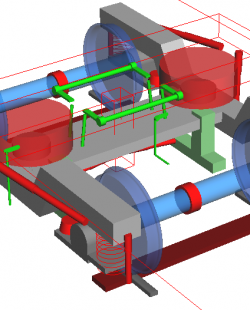 MBD: Motionview, Motionsolve, Solidworks Simulation, Simpack
We are able to perform analysis of road, off-road and tracked vehicle dynamics, suspension analysis and performance assesment from hand calculations to advanced numerics.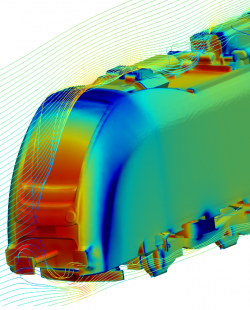 FEM/FVM/ALE: Altair Hypermesh, Altair acusolve, Openfoam
We offer basic fluid simulations for external vehicle flow, HVAC systems performance and other tasks.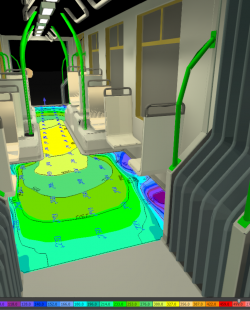 We prepare preliminary simulations of internal vehicle lighting.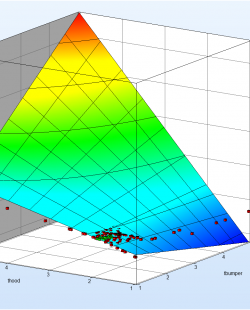 General and parametric optimisation and realiability analysis
We use advanced tehniques for wide scope of optimisation problems used in engineering.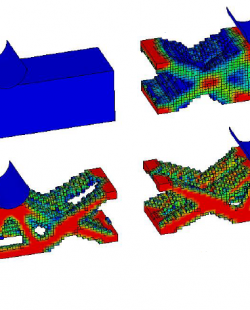 Optymalizacja topologiczna
Altair Optistruct, LS-TASC, LS-Dyna
We perform topology and topography optimization of load carrying structures, with use of SIMP and other techniques as well manual methods prepared by expierienced engineers.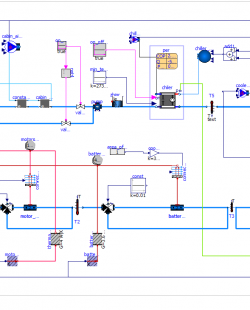 We perform simulations of the operation of complex technical systems, modeled using systems of ordinary differential equations and algebraic equations. We model hydraulic systems, cooling and heating systems, electrical systems and vehicle traction simulations.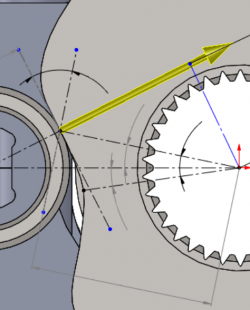 Numerical and analytical methods
We analyze complex effects occurring in mechanisms, such as jamming, inaccuracies of operation, hysteresis of operation, the effect of friction, wear, fracture, kinematics or the influence of material properties.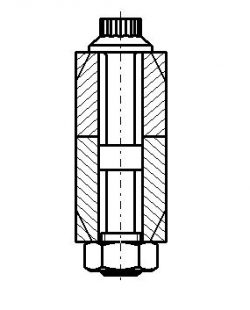 FEM and Analytical methods
In the calculation of bolted connections, we use modern, proven calculation methods.
VDI-2230, DIN 25201, Eurocode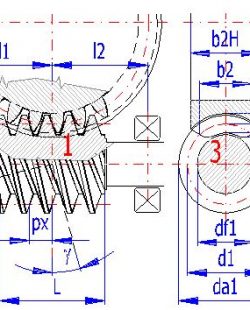 Machine parts calculations
FEM and Analytical methods​
We use numerous standards and calculation guidelines to calculate machine parts such as gears, cams, springs, shafts, bearings, couplings and more.